COVID rates are climbing but nowhere near what they were. This year's story is different.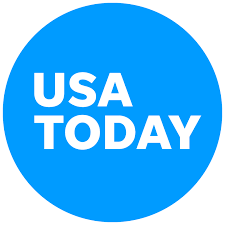 Rates of COVID-19 are ticking upward nationwide but the country is unlikely to see the kind of widespread infections and hospitalizations seen over the last three summers, experts said.
Summers of 2020, 2021 and 2022 saw increases in cases, hospitalizations and deaths. This summer, the upswing is coming later and is much smaller, hospitalization and wastewater data suggests.
Plus, while COVID-19 will probably never completely go away, vaccines, antivirals, masks and other prevention tools, along with improved care for the very sick, have transformed an urgent crisis into a manageable disease, experts said.
"The situation at the moment is nothing even close to where we have been," said Bill Hanage, who co-directs the Center for Communicable Disease Dynamics at Harvard T. H. Chan School of Public Health.